The "Xinghaiwan • Sports Center Cup" 2018 Football Match is in Full Swing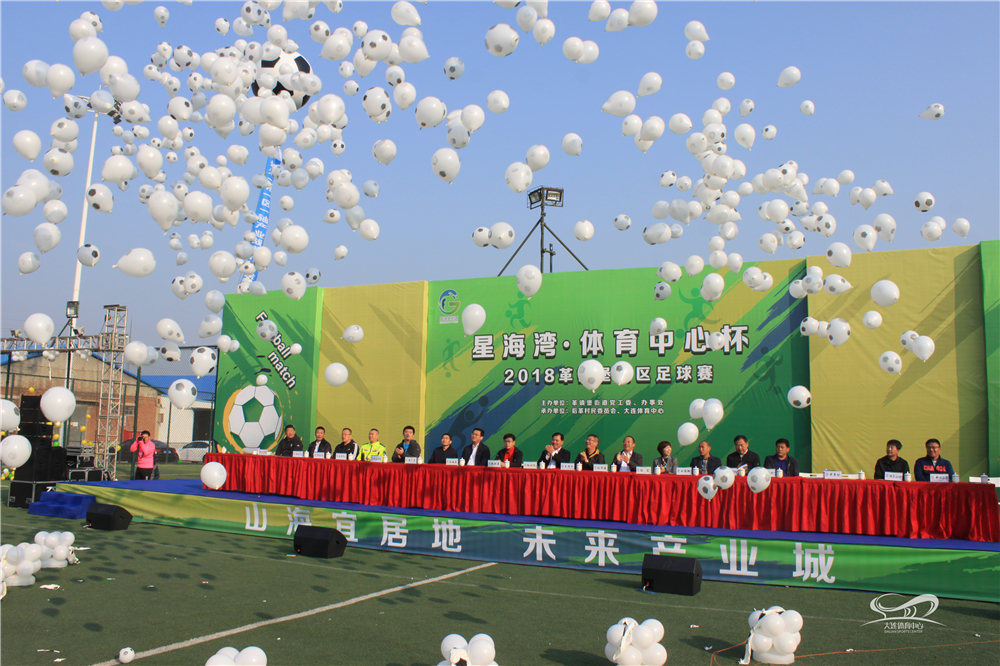 A few days ago, the "Xinghaiwan • Sports Center Cup" 2018 Gezhenbao regional football match, sponsored by the Street Party Working Committee and Office of Gezhenbao, Ganjingzi District, undertaken by Community Board of Houge and Dalian Sports Center, is in full swing. This event, as an important part of the second regional recreation and sports art festival in Gezhenbao, not only enriches the amateur cultural life of the public, but also provides a good platform for the football lovers to increase the friendship, strengthen the physique and make friends by football.
It is understood that this match will be opened on Oct. 21 and closed on Nov. 25. In this one-month competition, more than 200 athletes from 12 teams from various communities, offices and institutions in autonomous administrative subdivision Gezhenbao Street will launch an impact on the final trophy. In 2017 Gezhenbao regional football match, football team of Xinghaiwan Development and Construction Group overcame all the difficulties in the way and won the championship game. In this current year's competition, the defending champion Xinghaiwan Development and Construction Group football match will also compete with various teams, compared notes with associate units in the field to increase the friendship, and to compete for the crown of success. The players' sweat, hard work, excellent teamwork with the teammate, providential assists and the light shooting in the running will let the football fans in a happy mood. Struggling competition at the field and communication after match, at the half-time interval and the end of the game, we will see the friendly exchanges and communication between the players of both sides, which is the concept of the event.
On Nov. 25, the final match of this competition will be conducted in the No. 4 external field of Sports Center. The No. 4 external field is the only artificial grass court in Sports Center, which not only can satisfy the demand of the public football fitness for all the year round, but also is a venue for the City Juvenile Football League, training class for coaches, the outdoor fun games of enterprise and public institution, TV shows like Running Man and The Next Star were recorded on the field. The Sports Center will also provide the support service for the football match as in the past, and expects the two teams in the final will be able to offer a wonderful game for the audience, and also hopes to let more football fans gain a healthy body and a relaxed mood through sports by such a platform of football exchange.