Growing with love Creating a "ride" miracle
The Children's Balance Car Competition will be held in Sports Center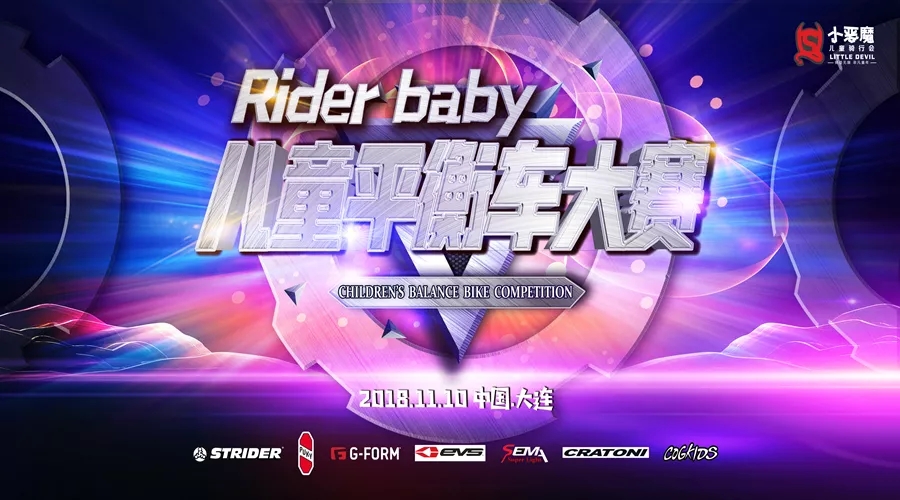 On November 10, Dalian Xiaoemo Children Cycling Association will bring a carnival - Children's Balance Car Competition for the children, and the event will be held in the indoor stadium of the Sports Center. The little riders can not only experience the professional-level riding atmosphere, but also fight for the honor of the player.
It is understood that the competition for one day is divided into 7 groups, including 288 1-6-year-old children from 18 Children's Balance Car Clubs in Dalian, Shenyang, Fushun, Fuxin, Harbin, Qingdao and Yantai to participate the competition. The competition is not only a race speed, but also a challenge skills competition that training children's strain capacity and logic thinking ability.
The biggest highlight of this competition is to launch the live broadcast of the whole competition, which is children's balance car competition uses the guide and broadcasting system for the first time in the Northeast of China. The real-time live broadcast of the on-site LED screen can let the parents enlarge and watch the on-site performance of each group of children; In order to enrich the atmosphere of the competition, the competition has also set a lottery link, and the lucky little children will be given a customized prize for this competition; the competition also provides a photo display wall for the children, besides the conventional photographic image shooting, instant photography is added, and a quick, high-quality and intelligent photographing solution is provided for parents; There are also many cartoon characters on the scene, adding more happiness to the children, but also adding a sense of light to the atmosphere of tension; The rich prize will definitely make the little riders happy.
The high-profile Children's Balance Car Competition is about to be started. It's a professional balance car competition that not limits the car type and brand, and the little riders are in a position to show true power in this deep fall. It is expected that the little riders will be able to make more friends, to exercise the courage and the spirit of the competition, and to harvest a lot.