Enjoy Playing Football and Cultivate Sport Spirit
——Dalian Teenager Football League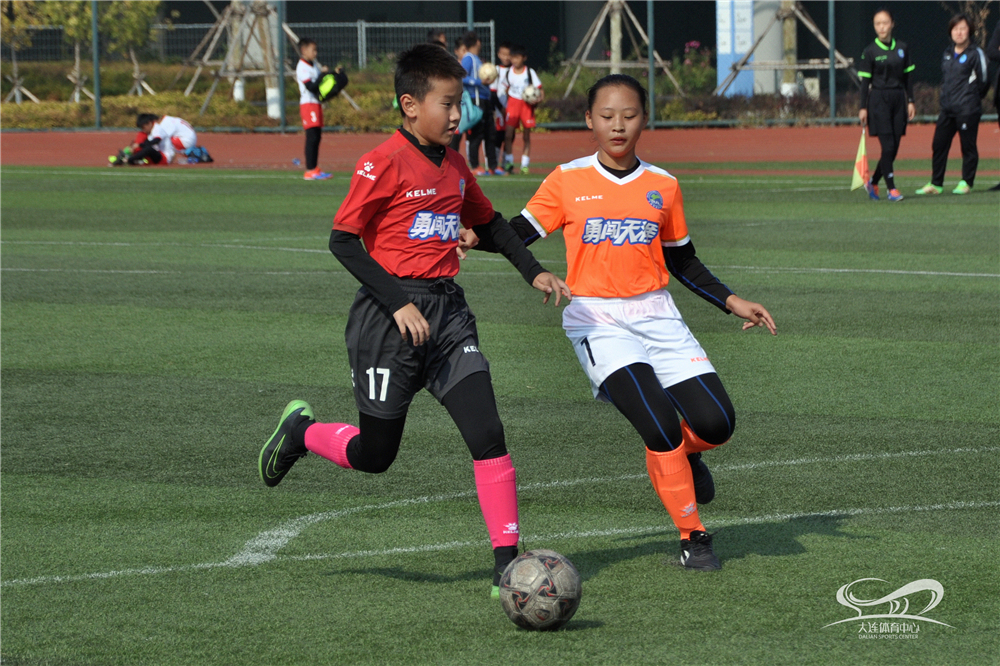 On Oct. 13, the Sports Center welcomed the competition of "China Football Development Foundation Cup" 2018-2019 China Urban Children's Football League "Huarun Cup" Dalian for the age group of 2007 and 2008, with 26 teams in the two age groups. By December this year, 157 games will be conducted on out-field of the Sports Center.
The 2018-2019 "Huarun Cup" Juvenile Football League of Dalian is composed of five different age groups of 2007, 2008, 2009, 2010 and 2011, of which 07, 08 and 09 (group A) are eight-person competition, 09 (group B), 10 and 11 are five-person game, and the competition is carried out at sports center, northeast road primary school, Olympic West outfield and Zhichun football training base respectively. The total team of the league has increased to 80 teams, and the players reached 1223.
Since its beginning from 2006, the Juvenile Football League of Dalian has been held for 12 years, and from only 10 teams participated at the beginning year to 80 teams ranging 5 age groups now. It is more in number of teams participated, higher in quality of competition and stronger in competitive level. In the past leagues, a large number of outstanding professional players have emerged. Active-duty players such as FENG Xiaoting, YU Hanchao and WANG Dalei have all experienced the youth league.
Since 2016, the sports center has been guaranteeing the football league of the city. Every Saturday during the league, the teams started to fight in the field one after another. The vigorous spirit of the football players in the game ignited the city football atmosphere, and the children can make more like-minded friends by football. The League provides the football culture environment for young people in Dalian, sets up a communication platform, and also expands the football population of the young people, and promotes the overall level of the youth's football.