Good Men and Luxury Bikes Are Out with the City Road Time Trial Waiting for You to Come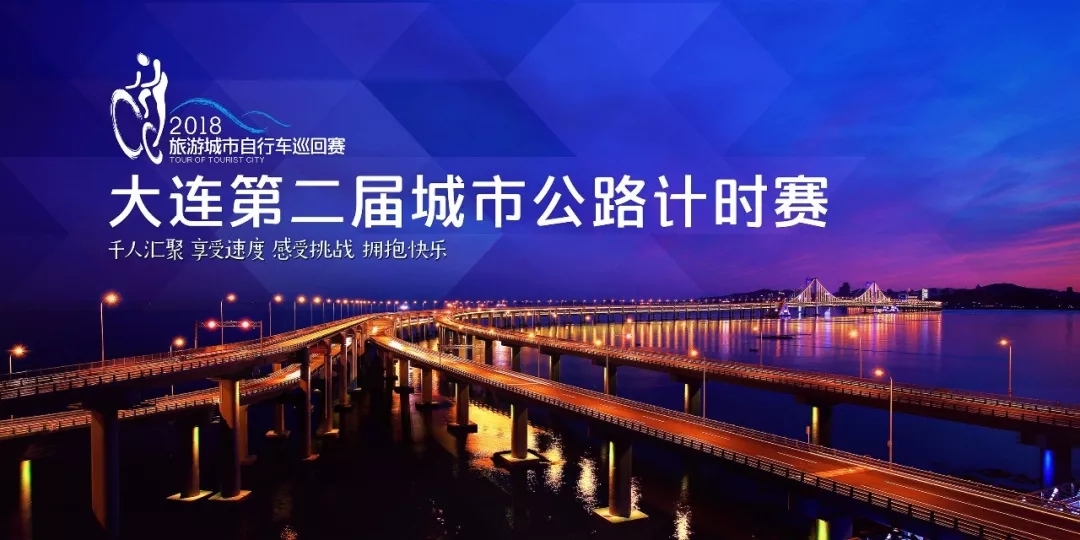 With low-carbon, environment-friendly and happy riding as the main theme of the National Fitness Sports Activities - 2018 Tourist City Bicycle Tour and Dalian Second City Road Time Trial is about to sail again in the Sports Center, and the bike friends can't miss the opportunity of this yearly enjoyment of speed and passion. Let's feel the challenge. And embrace happiness!
In 2017, the First Tourist City Bicycle Tour held sub-station contests in 70 cities across the country. Four regional events radiated around the provinces and cities and one final was in Hainan Province, covering more than 340,000 kilometers in the last annual cycling. A spectacular Individual Timing Challenge Race stared at the Sports Center last year attracted 350 bicycle lovers, some of whom are well known in the inner circle of biking in the three northeastern provinces, which titled the race with "A Game Deciding Where Your Positions in the Biking Circle' by audiences".
This year, the Second Tourist City Bicycle Tourism coming back fully upgraded. The sub-competitions are all set in popular tourist cities in China, where biking lovers can fully experience the fantastic natural scenery and unique cultural environment. This year, the sub-station race in Dalian is still set in the imposing Sports Center, carried out in the form of individual timing challenge race. In a fully closed circuit, the biker who uses the shortest time to complete the required number of turns will win. The competition is divided into team timing trial, men team (road/mountain) timing trial, women team (road/mountain) timing trial. Besides, there are children experience competitions (6-9 years old/ 10-12 years old), and the parents are required to bike or run along with their children to complete the game, which enable the whole family to witness the healthy growth of children together in sports. In order to create a strong sports culture atmosphere, there will be a variety of local cuisine gathered, with the attractive bicycle babes cheering on site, creating colorful biking friends interactive experience. This is not only an ultra-high specification biking event, but also an exclusive sport carnival for biking fans.
If you also want to be in the biking circle to make friends by "bicycle", might as well as soon sign up. Waiting for your challenge. Enrollment closes at 19:00 on Sep. 14, first come first served. Come to Dalian Shuangguan Bicycle Club (No. 110-1, Wusi Road, Shahekou District, Dalian City) for off-line registration. Tel.: 15241144229 or 15998566569.